springfield gardens,
ny Jamaica,Queens
styafiya
59,823 Views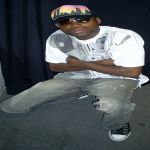 Artist Bio
The Dancehall Connect - Styafiya
Styafiya is a Dancehall artist who connects fans with his unique musical delivery and artistic style. Born in Jamaica nand raised in Queen's, New York, Stiyafyah began performing in High School, regularly entertaining his class-mates during breaks, and after school. Always with his notebooks, Stya regularly wrote song lyrics, and was also influenced by artists Dennis Brown, Bob Marley and Sizzla Kolangi.
Performing lyrics that reflect the energy ...
Discography