Tony Quinn A&YQ Musi...
FEATURED TRACKS
Unemployment Is No Joke
All Stars
All Stars Remix Written By Tony...
Birmingham,
West Midlands United Kingdom
Reverbnation
4,715 Views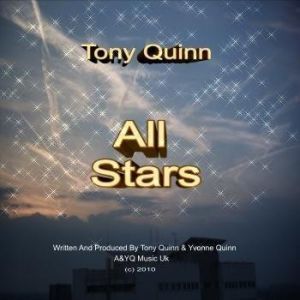 Artist Bio
TONY QUINN.
I've been singing since I was about 6 years old.I gradually learned what music was all about,I grew up with the knowledge and started to listen to Elvis Presley,Gene Vincent,Buddy Holly,Eddie Cochran,Chuck Berry,BBKing,Muddy Waters and many more.My first stage appearance was in 1977,I was 17 at the time,my career started there and I've never looked back.My wife Yvonne and I first met in Birmingham in 1977 just before Elvis passed away.After moving to Yorkshire in 1980 I got ...
Discography