Viper Productions, L...
FEATURED TRACKS
Sexual Confessions (Ecstasy Vers...
Midnight Dreams
Nightlife in Spain
Brighton ,
NY United States
Soundcloud
20,022 Views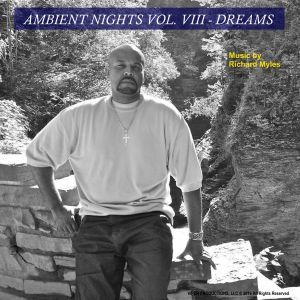 Artist Bio
Viper Productions, LLC's "Ambient Nights" Vol #1 music CD is a fine collection of strong ambient, jazz, new age, and techno rhythms all onto one extraordinary CD. Richard Myles is a professional music composer who scores theatrical films, but also has a gift to compose music to touch your soul. Special guest on the Ambient Nights Vol 1 Cd is the equally talented "Regginald Watson" who adds his creative artistry to the mix.


Ambient Nights Vol 2 continues the flavor of ...