Samantha Lynn Hart
FEATURED TRACKS
Nawlins - Dedication To The City...
If I Recall
The Ride - Dedication To Patsy C...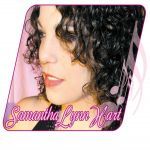 Artist Bio
Born and raised in New Orleans, where the music never ends, Samantha pulls her music inspiration from many genre's and styles. She enjoys the feel of music then puts her feelings into the words that she sings! In her own words, she wants the audience to feel what she is singing, not just hear it!

Her inspiration musically would be Dolly Parton. She feels that Dolly never lost that feel of home, to which Samantha feels the same way. Samantha feels that if not for those that be ...
Discography


Upcoming Events
Tue, Apr 23, 2013 6:30 PM
University Of New Orleans
New Orleans, La
National Athem for UNO game